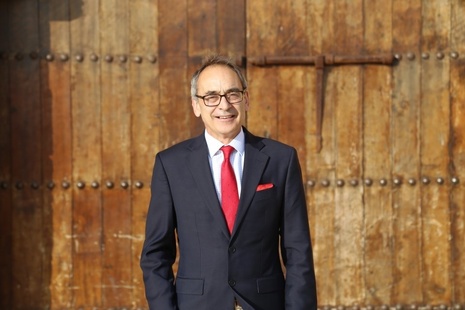 Biography
Mr Simon Martin CMG was appointed as Her Majesty's Ambassador to the Kingdom of Morocco in February 2020. He presented his credentials to Moroccan Foreign Minister Nasser Bourita on 28 September 2020.
Prior to his appointment in Morocco, Mr Martin was British Ambassador to Bahrain from 2015 to 2019; Deputy Private Secretary to TRH The Prince of Wales and The Duchess of Cornwall from 2012 to 2014; Director of Protocol at the Foreign and Commonwealth Office and Vice-Marshal of the Diplomatic Corps from 2009 to 2012.
Mr Martin joined the FCO in 1984 and served in London, Rangoon, Budapest and Prague in a number of policy and commercial roles.
Find out more about Simon Martin CMG.
Social media links
British Ambassador to Morocco
The Ambassador represents Her Majesty The Queen and the UK government in the country to which they are appointed. They are responsible for the direction and work of the Embassy and its Consulates, including political work, trade and investment, press and cultural relations, and visa and consular services.
Previous roles in government
British Ambassador to Bahrain