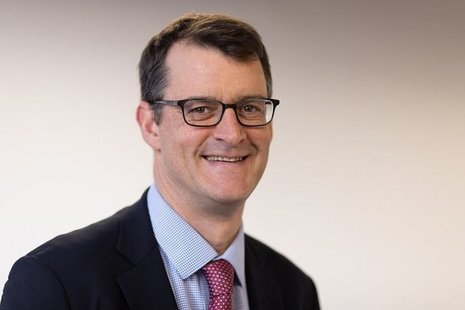 Biography
Simon Hayes joined HM Land Registry as the Chief Executive and Chief Land Registrar on 11 November 2019. Simon replaced Mike Harlow who has been Acting Chief Executive and Chief Land Registrar since January 2019.
Simon joined the Home Office in 1997 and held several positions across police, criminal justice, and immigration policy, before becoming Chief of Staff for the UK Border Agency (UKBA) in 2005. In 2008 Simon became UKBA's first Regional Director for the Americas, based in Washington DC.
Simon returned to the UK in 2012 and became UK Visas and Immigration (UKVI)'s International Director. As International Director Simon was responsible for the overseas visa operation, the global network of Visa Application Centres, and international migration partnerships.
In 2014 Simon became the Director of Visas & Citizenship at UKVI. Simon's responsibilities included oversight of all visitor, tourist, work, study and citizenship routes, as well as the immigration sponsorship system. He also set up the EU Settlement Scheme for European citizens residing in the UK, which was launched successfully in 2019.
Chief Executive and Chief Land Registrar
The Chief Land Registrar is responsible for keeping the land registers and has all the powers, responsibilities and duties conferred and imposed by law in relation to that.
The Chief Land Registrar is also HM Land Registry's Chief Executive and Principal Accounting Officer. This role is responsible for the efficient and effective day-to-day management of the organisation, including overseeing its objectives and the implementation of an approved business strategy and business plan.