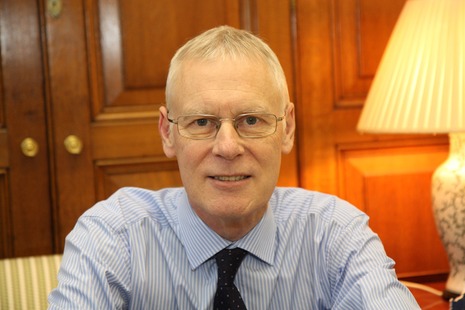 Biography
Sir Simon Gass was appointed Chair of the Joint Intelligence Committee in June 2019.
Previously, he was the Commandant of the Royal College of Defence Studies.
Sir Simon was the Foreign and Commonwealth Office's (FCO) Political Director from 2012 to 2015, where he was responsible for policy on the Middle East, Russia, Africa, South and Central Asia, the United Nations and other international institutions.
Before that he held a range of policy and senior management posts within the FCO, including include NATO's Senior Civilian Representative to Afghanistan and British Ambassador to Iran and Greece.
Chair of the Joint Intelligence Committee
The Joint Intelligence Committee (JIC) is a cross-government committee, based at the Cabinet Office, providing ministers and senior officials with co-ordinated inter-departmental intelligence assessments, primarily about security, defence and foreign affairs. It supports the National Security Council.
The Chair of the Joint Intelligence Committee is responsible to the Prime Minister for supervising the work of the JIC. The Chair is the head of the Joint Intelligence Organisation, which includes the Assessments Staff, a team of analysts responsible for drafting all-source intelligence assessments, and Professional Head of Intelligence Assessment.
Previous roles in government
Director General, Political