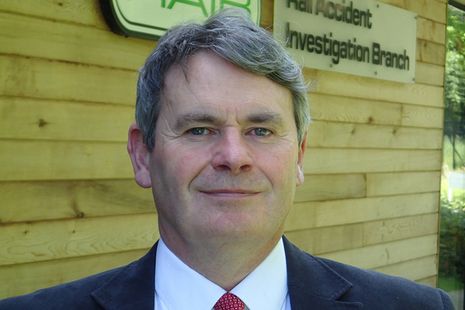 Biography
Simon joined the RAIB in 2004 and was Deputy Chief Inspector from 2009 to 2015. His previous railway career included:
six years as the Head of Operations and Safety with the Channel Tunnel Rail Link (later to become HS1);
ten years working on design and operational safety for wide range of railway projects in the UK and overseas including the Channel Tunnel, Heathrow Express and the Great Belt Tunnel (Denmark); and
six years in various operational roles with British Rail.
Simon is a graduate of the London School of Economics, holds a NEBOSH diploma in Occupational Safety and Health and is a chartered member of the Institution of Occupational Safety and Health.
Chief Inspector of Rail Accidents
The Chief Inspector is responsible for the overall management of the branch and ensuring that Rail Accident Investigation Branch (RAIB) fulfils its primary aim of improving safety on Britain's railways.
This involves:
reporting to the Secretary of State on all matters concerning accident investigation
overseeing the scope and quality of the branch's investigation work
management and continuous improvement of the way that RAIB works
engaging with stakeholders to promote safety learning and an understanding of the RAIB's work