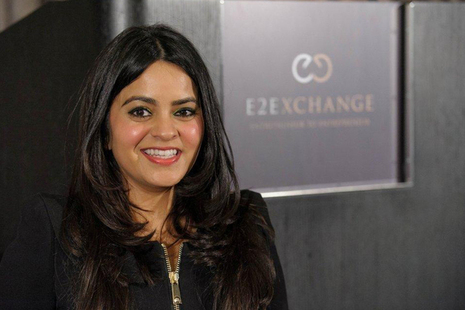 Biography
Shalini Khemka is the Founder, Chief Executive Officer and Board Director of E2Exchange (E2E), which champions and connects entrepreneurs, creates communities, invests equity capital and recruits non-executive directors for SMEs. Shalini's background is in financial services, with a specialism in banking. In previous executive roles, Shalini co-founded the world's first online 'bank to bank' trade finance company, after which she served as an Investment Director at LDC, the private equity arm of Lloyds Banking Group.
Shalini also brings extensive advisory experience to UK Export Finance (UKEF), having previously served on the Advisory Board of the Centre for Entrepreneurs (CFE) and the Development Board of the Royal Philharmonic Orchestra. Currently, she is a fellow of Burton & South Derbyshire College, and a member of both the Mayor of London's Business Advisory Board and the Advisory Committee of the Commonwealth Entrepreneurs.
As a member of UKEF's Board, Shalini supports the Chief Executive and Ministers in developing UKEF's strategy and overseeing its operations by providing advice, challenge and assurance.
Non-executive Board Director