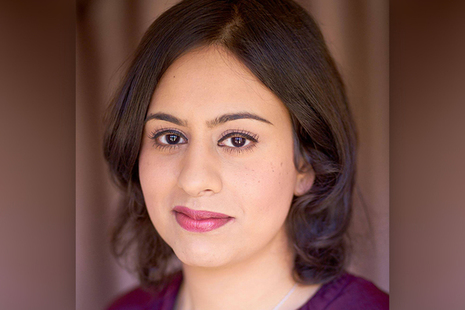 Biography
Sara Khan was appointed by the Home Secretary to lead the Commission for Countering Extremism (CCE) in January 2018.
The CCE was established as an independent body in March 2018 and its mission is to help everyone do more to challenge all forms of extremism. In its first year, the Commission has engaged widely and openly to gain a better understanding of the picture of extremism across England and Wales and society's response to it. This has been achieved through visits to 15 towns and cities, the launch of the first ever public consultation on extremism, and the commissioning of 29 academics to write papers across the spectrum of extremism. All the evidence will contribute to a landmark report with recommendations for the Home Secretary, which will be published in 2019.
Before being appointed, Sara was director of Inspire, an organisation she co-founded in 2008 to challenge gender inequality and Islamist extremism; and in 2016 she co-authored the book 'The Battle for British Islam: Reclaiming Muslim Identity from Extremism'.
Sara graduated from the University of Manchester with a Master's degree in Pharmacy and went on to complete her MA in Understanding and Securing Human Rights at the Institute of Commonwealth Studies, University of London.
Lead Commissioner for Countering Extremism
The Lead Commissioner for Countering Extremism is independent of government. In the Commission's first phase, their role is to:
engage widely and openly on extremism and our fundamental, pluralistic values across the public sector, communities, civil society, families and legal and academic experts
publish a study into the threat we face from extremism, and the current response
advise ministers on the Commission for Countering Extremism's future structures, work programme and the appointment of further commissioners