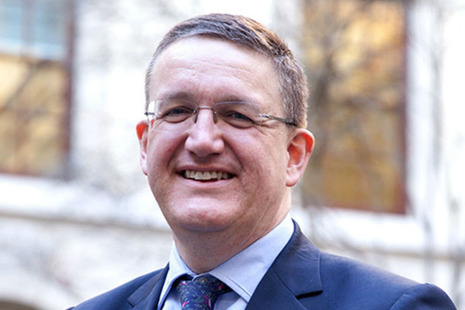 Biography
Rupert McNeil was appointed Government Chief People Officer on 1 January 2016, joining the Civil Service from Lloyds Banking Group, where he was the Group HR Director.
As Government Chief People Officer, Rupert is responsible for delivery of the Civil Service People Strategy, which sets out what the Civil Service needs to do to attract the most capable and public-spirited people, and build a culture and ways of working that are as good, if not better, than anything on offer anywhere else. He provides leadership on the full range of people issues including talent, capability, inclusion, capacity, leadership, pay, performance, employee relations, culture and behaviours. Rupert is also Director General for Government Shared Services.
Rupert reports directly to Alex Chisholm, Chief Operating Officer for the Civil Service and Cabinet Office Permanent Secretary and is a member of the People Board and Senior Talent Forum.
Rupert attended secondary school in Aberdeen, and graduated in Politics and Philosophy from St. Catherine's College, Oxford. During his undergraduate degree he spent a semester as an intern at the US Senate. He attended Harvard Business School's Advanced Management Program in 2010.
He began his career at the Confederation of British Industry before becoming a partner at Arthur Anderson and Deloitte. Since then he has worked for Barclays Bank plc, first as Executive Management Director and then as the HR Director for Global, Retail and Commercial Banking, and at Aviva where he was HR Director and then HR Centre of Expertise Director.
Rupert is married with two children.
Chief People Officer
The Government Chief People Officer leads the Civil Service human resources function. The Civil Service HR function runs expert services and provides expertise on people policies, talent development, recruitment, pay, diversity and inclusion, workforce planning and organisational design. The Government Chief People Officer also leads and is responsible for the HR profession, the wider community of HR professionals across government.