Member, Windrush Commemoration Committee
Rev Rose Hudson-Wilkin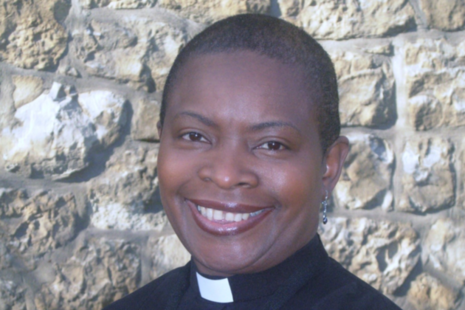 Biography
Rev Rose Hudson-Wilkin was born and grew up in Montego Bay. She was ordained deacon in 1991 and priest in 1994.
For 16 and a half years she served as a priest in Hackney. In 2007 she was appointed as a Chaplain to Her Majesty the Queen and in 2010, she became the 79th (and first female) Chaplain to the Speaker of the House of Commons. She leads the prayers in the House of Commons daily and has pastoral care of members and staff of the Palace of Westminster. In 2014, she additionally became the Priest in Charge of the city Church, St Mary-at-Hill.
She has served as a member of the General Synod of the Church of England and also as one of the Panel of Chairs of the Synod. She represented the Church of England at the World Council of Churches in Zimbabwe and Brazil and served as its priest representative on the Anglican Consultative Council.
As a Selection Secretary, she has helped men and women seeking to test their vocation in the Church of England. She does numerous preaching and speaking engagements and is often called upon for media interviews. She is a Fellow in Public Theology at Virginia Theological Seminary, USA.
My mother had siblings who travelled to the Britain inspired by the Windrush group. She also later made the journey to England. I have heard from them first hand, of the many challenges they faced but, in particular of their determination to keep going and to make Britain their home. I am personally inspired by their resilience and proud to be a child of the Windrush generation.
Member, Windrush Commemoration Committee