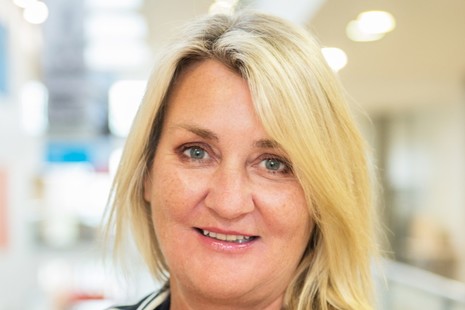 Biography
Robyn joined Dstl as Chief People Officer in December 2019. Bringing a wealth of experience from retail organisations, Robyn is skilled at leading large teams of HR professionals, and developing and delivering effective HR strategy.
During the last five years, she was Director of Human Resources for a national charity providing social care for adults with learning disabilities across 80 services supported by 1,500 staff. Prior to that Robyn was responsible for HR strategy for 73,000 staff, and a team of around 100 HR colleagues, as Head of HR for food stores and logistics at the Co-Operative group.
She started her career as a graduate trainee with Sainsbury's and chose to specialise in Human Resources within the first few years, and has never looked back. Robyn is an independent member of the Joseph Rowntree Foundation Resource Committee.
Chief People Officer
The Chief People Officer:
provides strategic 'people' advice to underpin strategic aims and policies
defines leadership and people management required to ensure effective delivery of Dstl's strategic aims
enables efficient and secure business delivery through effective administration support