Lieutenant General Rob Magowan CB CBE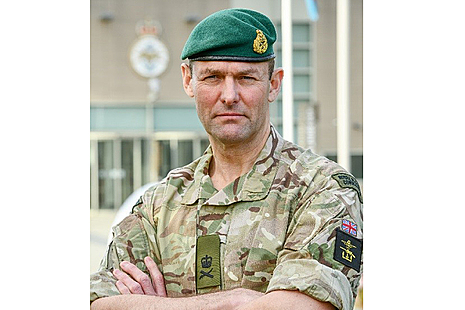 Biography
Lieutenant General Rob Magowan joined the Royal Marines in 1989, prior to which he studied chemistry at Southampton University. After successfully completing his training he assumed several Troop Command roles, including a tour of Northern Ireland.
He went on to become Assistant to Commander in Chief fleet and completed the US Marine Corps Command and Staff course, also gaining a Masters' degree.
On returning from the US, Lieutenant General Magowan was posted to HQ 3 UK Division as a plans officer, during which time he was deployed to Afghanistan on Operation FINGAL, the first International Security Assistance Force (ISAF) deployment to Kabul. Following promotion to Lt Col in 2002, he returned to 42 Commando as Second in Command, deploying to both Kuwait and Iraq for Operation TELIC 1.
2003 saw him begin a 3-year stint in London, working in the Cabinet office before assuming the Deputy Head position in the Afghan Drugs Inter-Departmental Unit whilst acting Colonel in 2005. In 2006, he assumed command of the Royal Marine's 30 Commando Information Exploitation Group, deploying immediately on Operation HERRICK 5 to Helmand province. He was promoted to full Colonel upon taking up the Deputy Head post in Defence Intelligence in 2009.
After successfully completing the Higher Command and Staff Course in 2011, he was promoted to Brigadier and became the Chief of Staff to the National Contingent Commander in Kabul. In 2013, he assumed the Commodore Naval Personnel Strategy role before becoming Commander Joint Forces Intelligence Group in 2015.
On promotion to Major General in 2016 he became Commandant General Royal Marines and Commander United Kingdom Amphibious Forces. He also took over as the Operation Commander of the European Union Naval Force Somalia. In late 2017, he was the Assistant Chief of the Naval Staff (Capability) and Chief of Staff Navy Command HQ, before assuming the post of Assistant Chief of the Defence Staff (Capability and Force Design).
He was appointed MBE in 2005 (42 Commando), CBE in 2013 (Afghanistan) and CB in 2018 (Commandant General Royal Marines). He was also awarded the US Legion of Merit for his time as CGRM.
Lieutenant General Rob Magowan assumed his current post, Deputy Commander Strategic Command (UKStratCom) in January 2020.
Deputy Commander UK Strategic Command
Deputy Commander's responsibilities include:
leading multi-domain Integration
developing and delivering the Command Plan, the UK Strategic Command Strategy, programmes and policy
leading the Command's Health, Safety and Environment Protection activity
be Strategic Command's Principal Personnel Officer by representing the Command's interest with Chief of Defence Personnel on all aspects of the Defence People Programme.