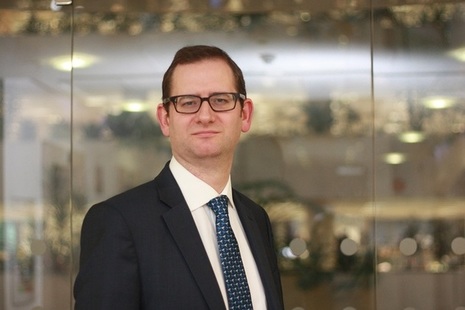 Biography
Paul Kett has been a Director General at the Department for Education (DfE) since February 2017. He is currently the Director General for Higher Education and Further Education, leads the digital and transformation functions and chairs the DfE Digital, Data and Technology Committee.
He was previously Director General for Education Standards, having joined DfE as Director for Teachers and Teaching.
Immediately before his appointment at DfE, he worked for the British Army as a member of the Army Board in the role of Director Army Reform.
Paul spent much of his earlier civil service career with the Ministry of Justice in roles spanning strategy, policy and project delivery, including Director Justice Reform and Private Secretary to the Lord Chancellor and Secretary of State for Justice.
Paul studied Physics at the University of Leicester, followed by a Masters at the University of Birmingham. Paul is a graduate of the Major Projects Leadership Academy (MPLA) at Saïd Business School, Oxford University, and is a Policy Leader Fellow at the Cambridge University Centre for Science and Policy.
Director General, Higher and Further Education Group
The director general is a member of the Department for Education's leadership team, and attends both the implementation and management committees.
The role is responsible for:
higher and further education strategy and policy
the adult education budget and 16 to 19 funding
review of post-18 education and funding
further education provision, quality, restructuring and intervention
workforce development, upskilling and lifetime learning
analysis and data, including the exploitation of big data for further and higher education
sponsorship of the Office for Students and the Student Loans Company
careers and basic skills
Previous roles in government
Director General

Director General, Education Standards