General Sir Patrick Sanders KCB CBE DSO ADC Gen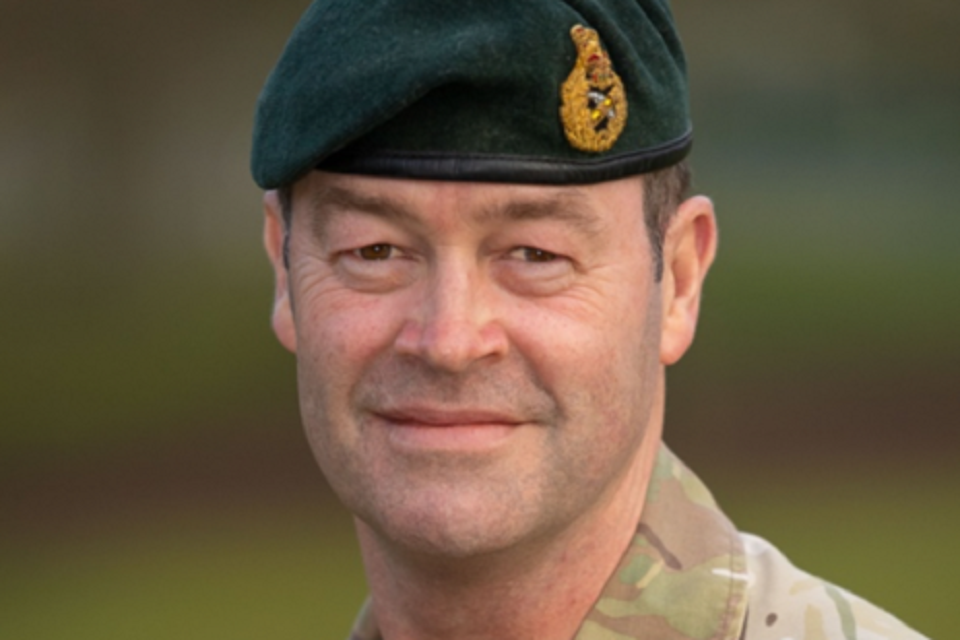 Biography
General Sir Patrick Sanders was commissioned into The Royal Green Jackets in 1986 and spent his early career at Regimental Duty in Germany, Norway and the UK. He has commanded at company, battalion, brigade, and divisional level, including on operations in Northern Ireland (multiple tours), Kosovo (1999 and 2002), Bosnia (2001), Iraq (2007), and Afghanistan (2011-12).
His staff appointments have all been in operational and strategic roles. These have included Brigade Chief of Staff, Directing Staff at the Joint Staff College, Policy/Military adviser for the Commander of Coalition Forces in Iraq in 2003 to 2004, Colonel Army Strategy, a brief tenure as Chief of Defence Staff's Liaison Officer to the US Chairman of the Joint Chiefs of Staff, and more recently Head Operations (Military) and Assistant Chief of Defence Staff (Operations) in the Ministry of Defence.
His previous two appointments were GOC 3rd (UK) Division and Commander Field Army. He was promoted to General in May 2019 and assumed the post of Commander Joint Forces Command where he managed the organisation's move to Strategic Command.
Commander of Strategic Command
The Commander is the head of Strategic Command (UKStratCom) which leads in the cyber domain for defence and manages allocated joint capabilities from the 3 armed services. The commander reports to the Chief of Defence Staff and, as a Top-Level Budget holder, is accountable to the Permanent Under Secretary of the Ministry of Defence.
Previous roles in government
Commander of Joint Forces Command