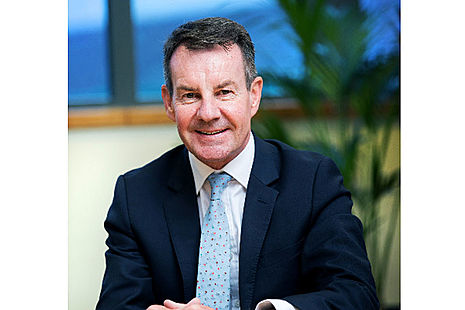 Biography
Mike Baker is acting Chief Operating Officer of the Ministry of Defence (MOD).
Mike supports both the Permanent Secretary and Second Permanent Secretary across a wide range of their responsibilities. He is also responsible for leading the delivery of the Department's complex multi-billion programme of transformational change designed to modernise the way the MOD works and reduce the Department's cost base on a sustainable long-term basis.
Mike joined the MOD in 2019 as Director Transformation, where, until very recently, he led the significant re-shaping and acceleration of Defence's transformation programme. Mike has delivered public services across a range of leadership roles including programme management, transformation and operational delivery. His experience includes roles in three of the largest departments in Government; DWP, HMRC, and MOD.
Other previous senior roles include:
Director Personal Tax Operations, HMRC
Operations Director, DWP
Director and Head of Benefit Centres, DWP
Chief Operating Officer
The role of MOD Chief Operating Officer was established in MOD in 2017 to support the Permanent Secretary and drive forward work on business change.
The Chief Operating Officer's responsibilities include:
lead the delivery of the Department's Transformation programme; chairing the Transformation Board
Senior Director General responsible for MOD Head Office, including lead Head Office relationship with the four Military Commands and sponsorship of MOD's 12 Enabling Organisations
ownership of the Department's Operating Model, including implementation of Functional Leadership within Defence