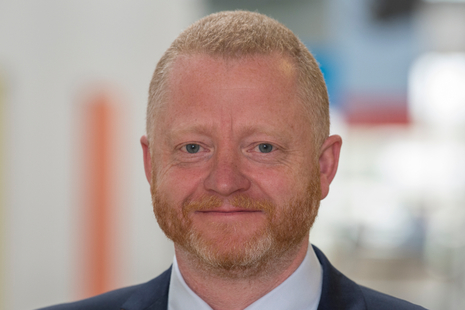 Biography
Matt Chinn became Dstl's interim Chief Delivery Officer in April 2023.
Matt has wide experience in Defence and Security from across and outside Dstl including:
Head of Dstl's Platform Systems Division
Head of the Technology and Business Faculty at the Defence Academy, working closely with Cranfield University to deliver world class education and training
Deputy Chief Scientific Advisor for National Security, working across all government departments with a security remit
Head of Dstl's Chemical and Biological Science and Technology Centre; responsible for all aspects of the CBR Science and Technology programme and UK lead for International Collaboration in the area
Matt has a PhD from Huddersfield University and is a Fellow of the Royal Society of Chemistry.
Chief Delivery Officer
The Chief Delivery Officer (CDO) is accountable to the Dstl Chief Executive for the delivery of the billion-pound science and technology portfolio, delivering an agreed portfolio of work to provide high impact, innovative and cost effective capability solutions in support of defence and security's highest priority requirements. Heading up the Delivery Directorate, the CDO ensures the correct triage, planning and prioritisation takes place, engaging with customers and the supply chain to shape and deliver future demand through the most appropriate routes.
Previous roles in government