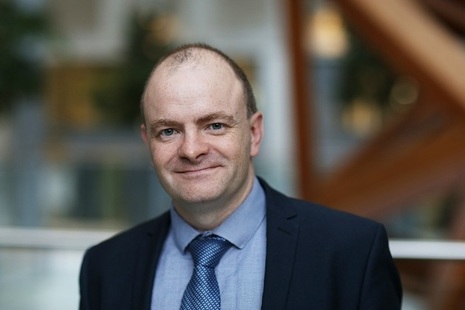 Biography
Martin has been Chief Executive of the Parole Board since October 2015. He has spent the majority of the past 25-years working in the justice system in a range of delivery or policy roles.
Career highlights include: * overseeing the Parliamentary passage of the Courts Act 2003 that led to the creation of HM Courts Service; * a range of senior roles for HM Courts Service (overseeing various improvement programmes such as drug and domestic violence courts; the CJSSS Programme to improve the speed and efficiency of the magistrates' courts and the HMCS response to the 2011 "riots"); * as Head of Sentencing Policy overseeing the Government's position on whole life tariffs; and working to develop/implement four Acts of Parliament between 2012 and 2015 – including legislation to allow court broadcasting; the abolition of the IPP sentence and implementing its replacement; reform of community penalties; and legislation to end the automatic early release of the most serious child sex offenders and terrorist offenders.
Chief Executive Officer, Parole Board
The chief executive officer has the leading role in decision-making and financial management at the Parole Board.