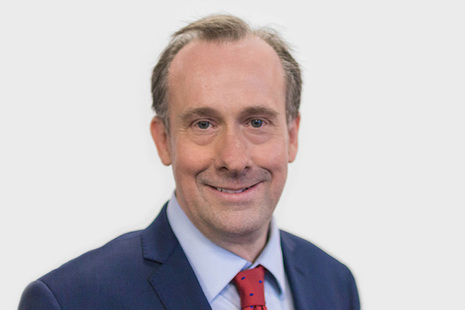 Biography
Lord Callanan was appointed Parliamentary Under Secretary of State at the Department for Business, Energy and Industrial Strategy on 14 February 2020.
He was Minister of State at the Department for Exiting the European Union from 27 October 2017 to 31 January 2020.
Education
He was educated at Newcastle Polytechnic where he gained a Bachelor of Science degree (BSc) in electrical and electronic engineering.
Political career
Callanan was a Conservative Councillor on Tyne and Wear County Council between 1983 and 1986 and Gateshead Metropolitan Borough Council between 1987 and 1996.
He was a Member of the European Parliament for the North East England constituency from 1999, re-elected in 2004 and 2009.
He became the leader of the European Conservatives and Reformists group from 2011-2014.
Callanan was created a Life Peer on 24 September 2014 taking the title Baron Callanan, of Low Fell in the County of Tyne and Wear.
He was Parliamentary Under Secretary of State for the Department for Transport between June and October 2017.
Career outside politics
He worked as a project engineer at Scottish and Newcastle breweries from 1986 to 1998.
Parliamentary Under Secretary of State (Minister for Business, Energy and Corporate Responsibility)
Responsibilities include:
corporate governance and responsibility
audit, including Financial Reporting Council
insolvency
company law, including Companies House
Land Registry
Ordnance Survey
better regulation
green finance, joint with HMT
smart meters and smart systems
energy efficiency
fuel poverty
clean heat
Help to Grow: digital
investment security
intellectual property
space strategy
life sciences
advanced manufacturing
professional and business services
Net Zero Industry Champion
construction
chemicals
rail
defence
supply chains
Made Smarter
Previous roles in government
Announcements