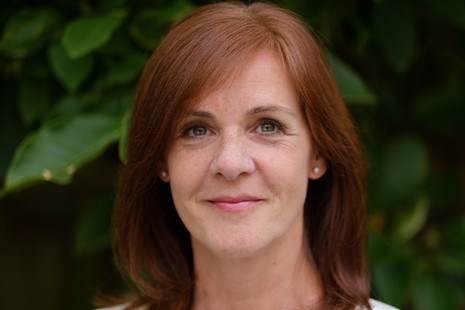 Biography
Joanna Roper CMG was appointed Her Majesty's Ambassador to the Kingdom of the Netherlands in October 2020. Previously, Joanna was the Foreign & Commonwealth Office's Special Envoy for Gender Equality from April 2017 until July 2020.
She was acting Director General for the Department for International Trade at the British Embassy in Beijing and has also served in Tokyo and in Islamabad. She was formerly the Head of the FCO's China Department, and spent a number of years working on national security issues in London.
Joanna was the first female Director for Consular Services in the Foreign and Commonwealth Office. For 3 years she was the Chair of FCO Women, the internal staff association that supports women throughout their career in the Foreign & Commonwealth Office.
Joanna started her career in the Home Office, joining the Foreign & Commonwealth Office in 2001. She was awarded a CMG in the June 2016 Queen's Birthday Honours, and an Honorary Doctorate for her public service by the University of Kent in July 2019.
Social media links
British Ambassador to the Netherlands and UK Permanent Representative to the Organisation for the Prohibition of Chemical Weapons (OPCW)
The Ambassador represents Her Majesty The Queen and the UK government in the country to which they are appointed. They are responsible for the direction and work of the Embassy and its Consulates, including political work, trade and investment, press and cultural relations and consular services.
Ambassadors to multilateral missions are often referred to as 'Permanent Representative
Previous roles in government
Special Envoy for Gender Equality