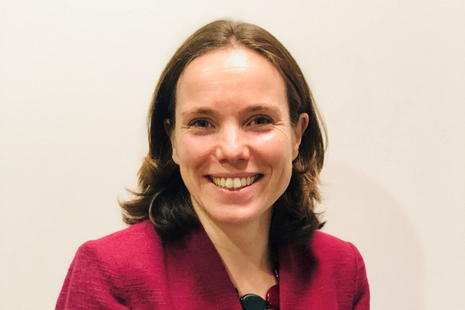 Biography
Jenny Bates is Director General, Indo-Pacific at the Foreign, Commonwealth & Development Office (FCDO). From March to August 2020, Jenny was the Director General, Europe for the Foreign & Commonwealth Office (FCO).
Previously Jenny worked at the Department for Business, Energy and Industrial Strategy (BEIS) dealing with EU negotiations, devolution and international trade and as Chief Economist and Director of Analysis.
Prior to this, Jenny led the Secretariat of the Smith Commission on the devolution of further powers to Scotland and worked for 10 years in HM Treasury in a range of international roles. From 2005 to 2009, Jenny worked in the British Embassy in Washington.
Jenny has an MA in International Relations (Economics and European Studies majors) from the School of Advanced International Studies (SAIS) at Johns Hopkins University (Washington DC, USA) and a BA in Economics from Cambridge University.
Jenny is a member of the Government Economics Service.
Director General, Indo-Pacific
Board members give corporate leadership to the FCDO by ensuring that the department meets the international policy priorities, Public Service Agreements targets and service delivery targets set by ministers.
The Director General is responsible for the delivery of UK policy on the geographical areas of:
Asia-Pacific
India and South Asia (not Pakistan)
The Director General is also FCDO lead for the global themes and programmes on:
economic diplomacy
trade, including trade for development
Prosperity Fund
economic development, including growth and resilience
OECD, G20 coordination
The Director General leads the Department's work with the Great Britain-China Centre.
Previous roles in government