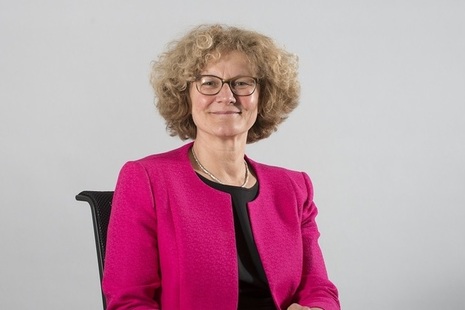 Biography
Janet Ashdown is a Non-Executive Director on the Nuclear Decommissioning Authority (NDA) Board.
She also holds current Non-Executive Directorships with SIG plc, Coventry Building Society & Marshall's plc, and is Chair of the charity 'Hope in Tottenham'.
Janet worked for BP plc for over 30 years, holding a number of local and global positions in fuel supply, manufacturing, oil trading and retail marketing. She was a senior leader in BP, running BP's UK retail and commercial fuel business in her last role. Janet was, until the end of 2012, Chief Executive Officer of Harvest Energy Ltd.
Nuclear Decommissioning Authority Board
Appointed Non-Executive Director: June 2015
Reappointed: 1 Feb 2022 (for a 3rd term)
Term ends: 31 July 2023
Non-executive Director
Non-Executive Directors are members of the Nuclear Decommissioning Authority's Board.
The Board:
monitors the NDA's performance and directs its business effectively, including playing an active role in stakeholder relations
receives frequent updates on the NDA's financial position, forecasts and sensitivities
ensures that a balanced assessment of performance is reported to BEIS and regularly debates the main (corporate strategic) risks facing the NDA