Lieutenant General James Swift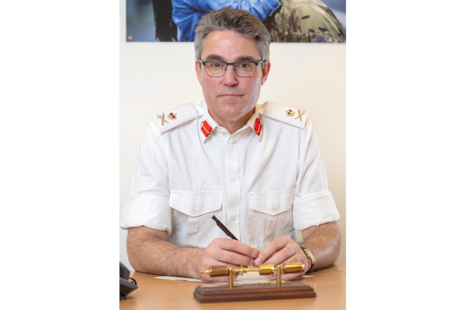 Biography
Since December 2018 Lieutenant General Swift has been General Officer Commanding of the British Army's high-readiness warfighting division, the 3rd Division.
He has previous experience as the Assistant Chief of the General Staff (ACGS) leading on corporate strategy. Prior to this he was the Ministry of Defence's Head of Capability Strategy, for the 2015 Strategic Defence and Security Review.
Chief of Defence People
The Chief of Defence People is responsible for the setting and assurance of people policies and processes in order to sustain the delivery of defence outputs through the right mix of sufficient, capable and motivated people. He or she reports to Chief of Defence Staff and the Permanent Secretary, is a member of both the Executive and People Committees and attends the Defence Board as required.
Responsibilities
The Chief of Defence People is responsible for:
setting the defences wide Whole Force vision and strategy
ensuring a commitment to inclusion and diversity across the defence workforce
driving simplification and harmonisation of people policies and procedures
identifying and applying best practice from elsewhere in the private and public sector to improve the leadership and management of people
ensuring the Whole Force dimension is taken into account in major our change programmes
supporting ministers' accountability to Parliament and the public for people issues