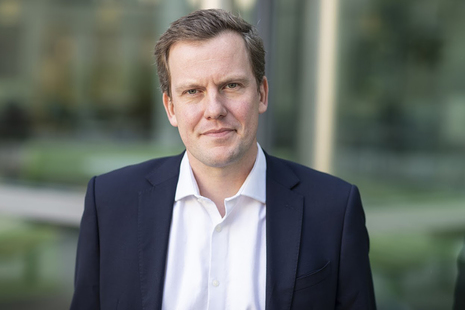 Biography
James McEwen joined the Ministry of Justice in 2016. He has held a number of roles over that time including interim Chief Financial Officer; Deputy Chief Executive, Legal Aid Agency; and Group Finance Director. James is currently the Chief Operating Officer for the Ministry, providing leadership across the department's professional functions as well as oversight of a number of the department's Executive Agencies and Arm's Length Bodies.
Prior to joining the Ministry of Justice James built extensive experience working in the then Department of Energy and Climate Change (DECC). During his time in DECC he was nominated to join the board of the Global Climate Partnership Fund, a public-private hybrid investment fund that drives green investment in low income countries, a role he still holds today.
James began his Civil Service career in 2002 at the Department for Work and Pensions where he worked in a number of roles across policy, strategy and finance functions.
Chief Operating Officer and Director General of COO Group
James leads the COO Group at MoJ, supporting the Department in delivering its priorities.
The COO Group includes:
Commercial & Contract Management
Communications
Data & Analytical Services
Digital & Technology
Finance
Governance Risk and Assurance
People Group
Property
Security and Information Services
Previous roles in government
Director of Finance Business Partner