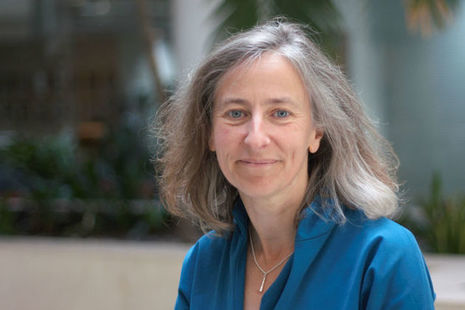 Biography
Indra Morris joined the Department for Education (DfE) in January 2017 as Director General for Social Care, Mobility and Equalities (now Director General for Children's Services, Communications & Strategy Group). Since January 2019, she has also taken on duties as the Deputy Permanent Secretary.
Prior to this, Indra was Director General at both HM Treasury and Ministry of Justice as well as taking a short secondment to the Cabinet Office. Indra also spent nearly 10 years at Accenture, where she became a strategy partner focused on public services.
Indra started her career in 1995, joining the Department for Social Security as a fast streamer. Having left school early, Indra completed a certificate of higher education at Hillcroft College for Adult Women. Indra then worked in Hackney Social Services before studying politics, philosophy and economics as a mature student.
Director General, Children's Services, Communications & Strategy Group
The director general is a member of the Department for Education board and attends both the implementation and management committees.
The role is responsible for:
children's social care policy
opportunity areas
private office
communications
Previous roles in government
Director General, Social Care, Mobility and Disadvantage

Director General, Social Care, Mobility and Equalities

Director General, Prison & Offender Policy, Strategy & Change

Director General, Tax and Welfare