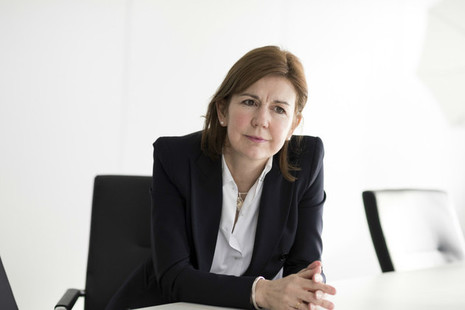 Biography
Hilary Florek is a strategic communications and marketing specialist with extensive experience in both the public and private sectors. Having initially joined the Port of Tyne Board of Directors in 2008, she was Deputy Chairman for over three years before taking on the position of Chairman from 2014 to 2017.
Previously PR and Communications Director for the Vaux Group PLC, she established her own marketing consultancy, HFPR Ltd, in 2000. She currently serves on the Board of social housing association, Karbon Homes, the Board of North East Access to Finance and she is also a Trustee of the North Music Trust at the Sage, Gateshead. She is also a Director of the BE-UK Employee Ownership Trust Co Limited.
Hilary has served as non-executive director on the boards of the Community Foundation for Tyne & Wear and Northumberland and the County Durham Foundation. She is a former Trustee of the Sunderland Youth Enterprise Trust and was a Board Member of Project North East.
Chair, MMO
The Chair of the Marine Management Organisation (MMO) leads the Board in its fulfilment of its collective responsibilities and discharging of its statutory duties to ensure that the MMO's policies and actions support Government's wider strategic policies.