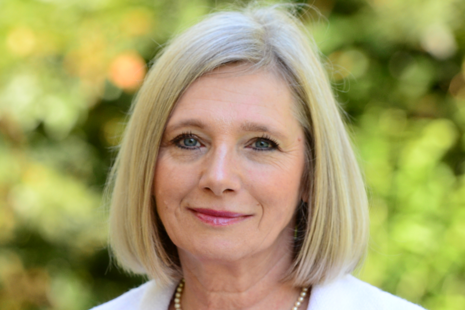 Biography
Helen Stephenson joined the Charity Commission as CEO in July 2017. Helen has extensive experience of senior leadership across the public and voluntary sectors, having previously served as Director of Early Years and Childcare at the Department of Education and Director of the Office for Civil Society.
Helen has filled senior roles at the Big Lottery Fund and the Shaftesbury Society and was, chair of the National Childbirth Trust and a member of the Advisory Council of the National Council for Voluntary Organisations.
Helen also became a Charity Commission board member in September 2018.
Career
Director of Early Years and Childcare, Department for Education, 2014-2017
Director, Office for Civil Society and Government innovation Group, 2011-2014
Deputy Director, Office for Civil Society, Cabinet Office, 2007-2011
Head of Strategic Policy and Partnerships, the Big Lottery Fund, 2004-2007
Senior Policy Advisor, New Opportunities Fund/ Big Lottery Fund, 2001-2004
Voluntary experience
NCVO Advisory Council, 2014-2017
Trustee and Chair, National Childbirth Trust, 2015-2017
Board Member, Big Society Trust, 2013-2017
Honours
CBE for services to Civil Society in the Birthday Honours list, 2014
Chief Executive Officer, Charity Commission
The Chief Executive Officer (CEO), Charity Commission is responsible for its day-to-day management. This includes leading the commission's senior management team.
The CEO also has delegated responsibility for making sure the commission:
carries out its statutory duties and responsibilities and exercises its legal powers appropriately
develops plans, programmes and policies for the board to approve
carries out the board's strategies and plans for the future, including its contribution to legislative reform
carries out the commission's services in line with targets and performance indicators agreed by the board
The CEO is accountable for the commission's use of public funds, and reports on this to the Public Accounts Committee.
Board member
Charity Commission Board members are ultimately responsible for all that the commission does. They set the commission's values, business direction and strategy and make sure it acts fairly, responsibly, transparently, proportionately and ethically. Board members see that the Commission maintains its integrity and independence. They identify and manage risks and listen and respond to stakeholders.
The Commission's Board members also:
monitor how the Commission meets its statutory objectives and uses its legal powers
consider the Commission's management team's performance, governance standards and delivery against plans
focus on maximising the Commission's impact and effectiveness
make sure the Commission uses public funds prudently
Announcements