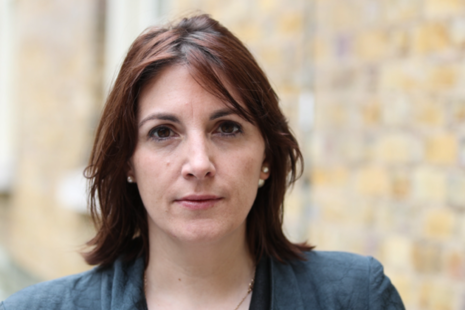 Biography
Helen MacNamara is the Director General, Propriety and Ethics. She is also Head of Private Offices Group in Cabinet Office.
Helen was Director General for Housing and Planning from 2016 to 2018. She was responsible for government policy on housing including £25 billion of investment, the Homes and Communities Agency, the Planning Inspectorate and the planning system. She was previously Director of the Economic and Domestic Secretariat in the Cabinet Office, working for the Cabinet Secretary from 2013 to 2016. She was responsible for coordinating government preparations for the 2015 General Election.
She worked in the Department of Culture, Media and Sport from 2002 to 2013 where she held a variety of roles including working on the Olympic bid, where she did the planning for the staging of the 2012 Games, as Principal Private Secretary to the Rt Hon Tessa Jowell and as Director for media policy where she was responsible for setting up the Leveson Inquiry and the subsequent cross-party response.
She spent the early part of her career working in the digital and creative industries after studying history at Clare College, Cambridge. In 2011 she was on Management Today's list of 35 women leaders under 35 and the 50 women to watch working in the cultural sector. She was a trustee of Target Ovarian Cancer 2008 to 2013 and is a Governor of Goldsmiths College, London. She is married with 4 children.
Director General, Propriety and Ethics
The Director General, Propriety and Ethics Team oversees the provision of advice to all government departments on standards and ethics issues, corporate governance in public bodies, and makes and manages public appointments. The purpose of the role is to ensure the highest standards of propriety, integrity and governance within government.
The Director General is also the Head of the Private Offices Group, overseeing management of the private offices of ministers and permanent secretaries within the Cabinet Office.
Previous roles in government
Director General, Housing

Director