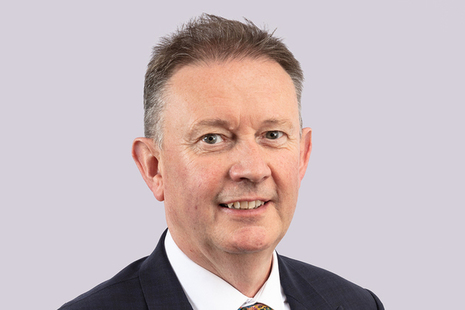 Biography
Glenn Houston has been a Non-Executive Director of the Disclosure and Barring Service (DBS) Board since January 2017.
Glenn has 38 years experience of working in health and social care in Northern Ireland. He is a qualified social worker with experience of safeguarding within both adult and children's services. Glenn was Chief Executive of the Regulation and Quality Improvement Authority (RQIA) between 2009 and 2016. He has held other senior appointments, including Chief Executive of Craigavon and Banbridge Community Trust and Director of Women's and Children's Services and Executive Director of Social Work in the Northern HSC Trust.
Glenn currently holds a number of public appointments including Chair of the Jersey Care Commission, Non-Executive Director of both the Human Tissue Authority (HTA) and the Northern Health and Social Care Trust (NHSCT).
Glenn currently chairs the Quality and Standards Committee and is a member of Remuneration and Nomination Committee.
DBS Board Member
Board members are senior figures from outside DBS who bring a mix of expertise and skills from across the public and private sector. They all:
oversee performance
set the strategic direction for the DBS
support and challenge management on implementing the DBS strategic direction
make sure that statutory duties are carried out
DBS board members are appointed following open and fair competition and in line with the Governance Code on Public Appointments. The appointments are for an initial period of 3 years, with the possibility of re-appointment.