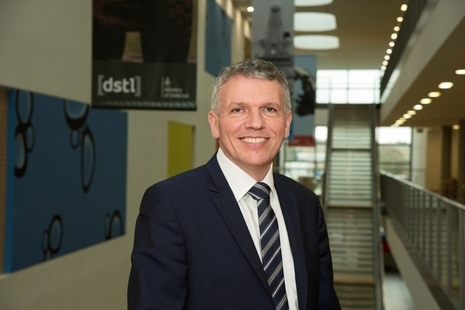 Biography
Gary has spent his career in the development and supply of mission-critical wireless communications solutions to public safety, industrial and transportation sectors.
He has previously held senior global positions at Sepura and at Motorola Solutions, where he had commercial responsibility for sales, services, operations and product management.
As Dstl's Chief Executive, Gary will lead an organisation of over 3,800 scientists and engineers providing specialist, and in many cases world-leading expertise, across a wide-range of disciplines.
Chief Executive
With direct line responsibility for members of the Executive team, the CE leads Dstl as an Executive Agency, delivering value-for-money science and technology-based support and advice to customers. This includes getting the best out of suppliers and partners, and balancing short-term delivery with long-term capability.
The CE role is ultimately responsible for ensuring:
the financial viability of Dstl
that customers are satisfied
that Dstl's staff are suitably engaged and rewarded for their contributions