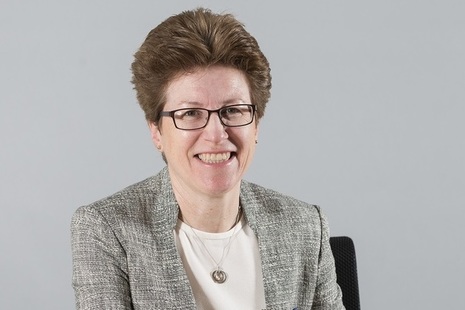 Biography
Evelyn Dickey is a Non-Executive Director on the Nuclear Decommissioning Authority (NDA) Board.
Evelyn has extensive HR experience leading design and delivery of major change programmes, business restructuring, employee relations, resourcing, executive remuneration, organisational capability and performance management initiatives.
She worked in HR consultancy and as HR Director (HR Operations) for Boots the Chemist, before joining Severn Trent's HR function in November 2006.
Evelyn holds a BSc with combined Honours in business, society and government.
Current external appointments include Director HR Function at Severn Trent.
Nuclear Decommissioning Authority Board
Appointed Non-Executive Director: June 2015
Reappointed: 1 August 2019 (for a 2nd term)
Term ends: 31 January 2022
Non-executive Director
Non-Executive Directors are members of the Nuclear Decommissioning Authority's Board.
The Board:
monitors the NDA's performance and directs its business effectively, including playing an active role in stakeholder relations
receives frequent updates on the NDA's financial position, forecasts and sensitivities
ensures that a balanced assessment of performance is reported to BEIS and regularly debates the main (corporate strategic) risks facing the NDA