Chief Executive Officer
Elizabeth Honer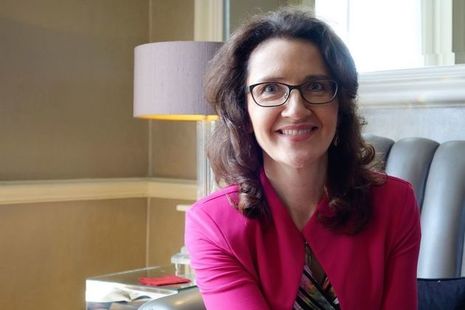 Biography
Elizabeth Honer was appointed Chief Executive Officer (CEO) of the Government Internal Audit Agency (GIAA) on 1 October 2018.
Her career spans over 25 years in the public sector, including in the Foreign and Commonwealth Office, the Houses of Parliament and the National Archives. She is a qualified accountant (CIPFA), with substantial expertise in strategy, governance and risk management at Board level. She seeks to maximise the contribution of internal audit in delivering better outcomes, drawing on her previous experience both as a manager and customer of the function.
Elizabeth is a champion of diversity and inclusion in the workplace, actively seeking different perspectives and regularly mentoring women and BAME emerging leaders. She has an MSc in Managing Organisational Performance (Cranfield School of Management) and has published research articles on performance improvement and managing reputational risk.
When not at work, she enjoys cycling (many overseas tours with her husband), classical music (including choral singing) and cooking.
Chief Executive Officer
The chief executive works with the Director General for Public Spending and Finance, HM Treasury - and with the support of the executive board - to agree the long-term strategic agenda and annual business plan for the agency.
The strategic agenda sets out the agency's high-level objectives and how they will be achieved. It also includes an analysis of medium and long-term trends and assumptions, the standards of service to be provided to the agency's customers, and planned improvements in efficiency and effectiveness over the period.