Lieutenant General Doug Chalmers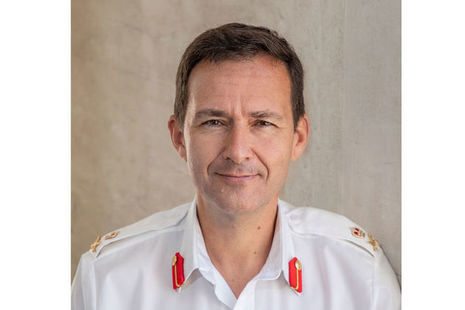 Biography
Commissioned into the 1st Battalion of the Royal Irish Rangers in 1985 following 18 months in the ranks, Lt Gen Chalmers served in Germany, England, Northern Ireland, Cyprus and Scotland as well as tours in Cambodia and Bosnia. Time at the US Army Command and General Staff College and the US School of Advanced Military Studies was followed by a plans appointment in HQ 1st (UK) Armoured Division, a role which included deployments to Oman and Iraq. In 2007 he assumed command of the 2nd Battalion of the Princess of Wales' Royal Regiment, serving principally in Afghanistan.
Appointments as Commander Task Force Helmand and Chief of Defence Staff Liaison Officer in Washington DC were followed by time at Permanent Joint Headquarters and a secondment to the US Army as the Combined Joint Task Force Deputy Commander for Strategy and Support. Most recently he served as the Deputy Commanding General Support for the II(US) Armored Corps. He was appointed as Deputy Chief of the Defence Staff (Military Strategy and Operations) in June 2018.
Deputy Chief of Defence Staff (Military Strategy and Operations)
Provide advice to ministers on the range of Defence operations and integrate with partners across government to deliver the UK's national security objectives. Direct Defence operation strategies and shape the Defence activity in the role of Strategic headquarters. Work with allies and partners internationally to mitigate risks to the UK.
Responsibilities
directing operations at a strategic level on behalf of CDS.
lead the Defence Crisis Management Organisation
direct and provide oversight of UKSF operations and training on behalf of CDS.
provide military advice across Whitehall on domestic and overseas military strategy.
promote and articulate UK military interests, military strategy and operational priorities with international organisations, allies and partners.
chair the Strategic Effects and Force Alignment Board and Joint Commitments Strategic Steering Group to prioritise and harmonise high level Defence activity.
lead and motivate military officers and civil servants in Sec Pol & Ops.