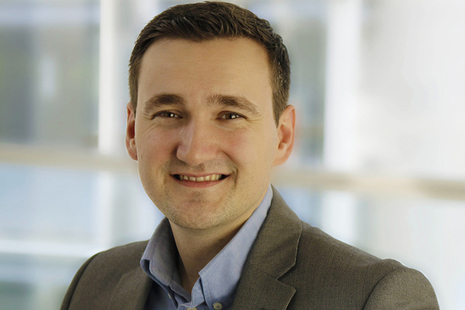 Biography
Dominic joined IPO in 2016 as Deputy Director of HR and Organisational Development. Dominic was appointed Acting Director of People, Places and Services in September 2017 before moving into the role on a permanent basis in March 2018.
Dominic joined the Civil Service in 2008 and prior to joining IPO, worked for the National Assembly for Wales Commission and Office for National Statistics. He has a law degree from Cardiff University and a Masters in Human Resource Management from the University of Glamorgan (now the University of South Wales).
Director of People, Places and Services
This role is responsible for a number of different corporate functions including: HR and Organisational Development (including operational and strategic HR, lean and continuous improvement, internal communications); Estates and Facilities Management (including office services, sustainability, and design and print solutions); Governance, Planning and Strategy (including secretariat, audit and risk functions); and Project and Programme Management.