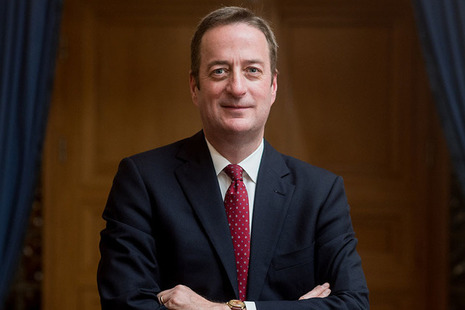 Biography
David was appointed as the UK's Permanent Representative to NATO in April 2022. Before this, David served as the Prime Minister's adviser on International Affairs and Deputy National Security Adviser from 2019 to 2022 and as British Ambassador to Israel from 2015 to 2019.
David's previous roles in the Foreign, Commonwealth & Development Office and Cabinet Office include:
Director for the Near East and North Africa, 2012 to 2015
Private Secretary to Prime Minister Tony Blair, 2004 to 2006
Head of the UK team in the UN Security Council, 2008 to 2011
Foreign Policy Director in the National Security Secretariat, 2011 to 2012
David has also served in various UK missions overseas:
Ambassador to Israel, 2015 to 2019
Political Counsellor, UK Mission to the United Nations, New York, 2008 to 2011
First Secretary (Political), British High Commission in New Delhi, 2000 to 2003
Second Secretary (Political), British High Commission in Harare, 1995 to 1998
In June 2015 David was awarded a Companion of the Order of St Michael and St George (CMG) for services to British foreign policy in the Middle East and North Africa.
David studied history at Cambridge University and worked in the private sector for 7 years before joining the FCDO. He lives in London and supports Arsenal football club. He and his partner Aldo Henriquez got their civil partnership in London in 2011.
Social media links
UK Permanent Representative to the North Atlantic Council
The Ambassador's role is to represent the UK within an international organisation, engaging with every other country or organisation that belongs to or observes the body. The Ambassador is also responsible for the direction and work of the Mission. Ambassadors to multilateral missions are often referred to as 'Permanent Representatives'.
Previous roles in government
Prime Minister's International Affairs Adviser and Deputy National Security Adviser

British Ambassador to Israel
Announcements