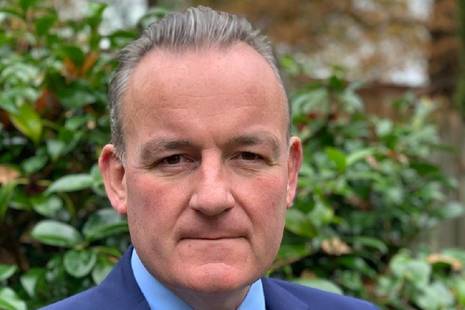 Biography
David Neal was appointed as the Independent Chief Inspector of Borders and Immigration on 22 March 2021. The appointment is for a period of three years.
David Neal was appointed by HM The Queen as the Provost Marshal (Army) and commanded the 1st Military Police Brigade from 2016 until 2019.
He led the Royal Military Police through major reforms including the Service Justice System Review, and was responsible for Operation Northmoor, the Royal Military Police investigation into allegations of illegal killings by British troops in Afghanistan.
From 2015 to 2016 he was the senior Military Police and Gendarmerie officer in NATO's Allied Rapid Reaction Corps.
From 2012 to 2015 he was responsible for the assurance and inspection of the United Kingdom's Detention facilities across the world, including in Afghanistan and on Royal Navy ships.
From 2011 to 2012 Mr Neal was an instructor and mentor at the Joint Services Command and Staff College educating and developing UK and international students from the military and civil service, in preparation for their assumption of high rank.
Mr Neal graduated from the Royal Military Academy Sandhurst in 1994 having read English Literature at Bangor University. He is a Chartered Security Professional and Chartered Manager.
Independent Chief Inspector of Borders and Immigration
The UK Borders Act 2007 directs the Independent Chief Inspector to monitor and report on the efficiency and effectiveness of the immigration, asylum, nationality and customs functions carried out by the Home Secretary and by officials and others on his behalf, in particular:
consistency of approach
the practice and performance of listed persons compared to other persons doing similar things
practice and procedure in making decisions
the treatment of claimants and applicants
certification under section 94 of the Nationality, Immigration and asylum act 2002 (c. 41) (unfounded claim)
compliance with law about discrimination in the exercise of functions, including reliance on section 19D of the Race Relations Act 1976 (c. 74) (exception for immigration functions)
practice and procedure in relation to the exercise of enforcement powers (including powers of arrest, entry, search and seizure)
practice and procedure in relation to the prevention, detection and investigation of offences
practice and procedure in relation to the conduct of criminal proceedings
whether customs functions have been appropriately exercised by the Secretary of State and the Director of Border Revenue
the provision of information
the handling of complaints, and
the content of information about conditions in countries outside the United Kingdom which the Secretary of State compiles and makes available, for purposes connected with immigration and asylum, to immigration officers and other officials"