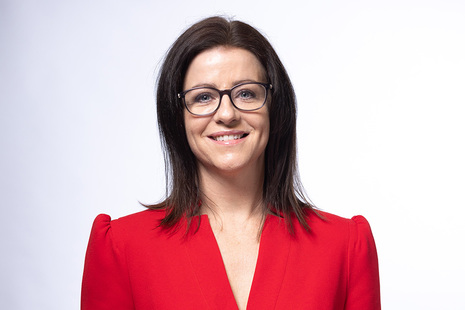 Biography
Corhyn Parr is CEO of Nuclear Waste Services, the Nuclear Decommissioning Authority's waste management organisation. She was previously Director of Integrated Waste at the Nuclear Decommissioning Authority (NDA), a role which includes bringing together RWM and LLWR into a single waste organisation and creating a national programme for integrated waste management to improve how waste is retrieved, treated, transported, stored, and disposed of.
She has worked within the nuclear industry for over 20 years since graduating as a mechanical engineer, supporting nuclear operations, generation, decommissioning and waste management across most nuclear licensed sites in the UK. She has also worked on nuclear projects internationally in Europe, Canada and USA. She is the current Chair of the Nuclear Skills Strategy Group (NSSG) which is an important national alliance for skills and provides a space for Government and industry to join forces on the right skills strategy and plan for nuclear. A core passion of hers is to drive for a fully diverse and inclusive nuclear sector and as Exec sponsor for D&I at NDA is steering efforts across the group to build a new Inclusion strategy to deliver step change.
A perpetual advocate and supporter of the nuclear industry, Corhyn has previously chaired the Young Generation Network, been a Board Member of the Nuclear Institute, served as Chair of the Nuclear Power Committee of the IMechE and the NIA Decommissioning and Existing Nuclear Working Group. She is currently a Non-Executive Director at Cogent Skills, Low Level Waste Repository Ltd and Radioactive Waste Management Ltd.
Previous roles in government
LLWR Non-Executive Director