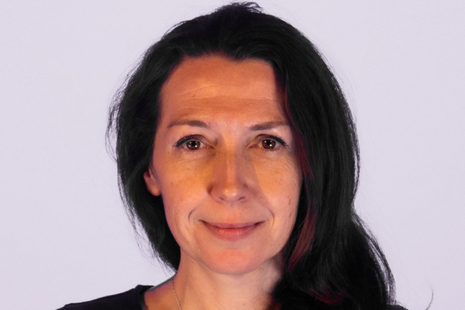 Biography
Chloe Squires is the Director General for Homeland Security in the Home Office.
Prior to this appointment, she was Director National Security in the Home Office and led on a range of national security issues including aspects of counter-terrorism, the domestic response to hostile state activity, implementation of the UK's Investigatory Powers Act and associated oversight mechanisms, the operational relationship with MI5 and the use of national security related immigration and disruption powers.
After graduating with a degree in History from Oxford University, Chloe joined the UK Civil Service fast stream. She has spent most of her career working in the national security sphere on both domestic and international issues including stints in the FCDO and Cabinet Office. Amongst other areas she has led on NATO, national security legislation and compliance and crisis management.
Cyber security has been a theme throughout Chloe's career, having jointly authored the UK's first Cyber Security Strategy. She has since worked as both Director Cyber in the FCDO and as Director of Strategy, as part of the team who set up the UK's National Cyber Security Centre in 2016 in GCHQ.
Chloe is married with a young daughter who occupies most of her spare time! She is also trustee of a community garden near her home in north London.
Director General, Homeland Security Group
The Homeland Security Group sits at the heart of the UK's national security system, setting strategic direction and playing a crucial enabling role in national security and law enforcement operations.
Its mission is to reduce national security risks to the UK's people, prosperity and freedoms. It focuses on the highest harm risks to the homeland, whether from terrorists, state actors, or cyber and economic criminals.
The Homeland Security Group:
provides system leadership for counter-terrorism and the domestic response to state threats
provides joint leadership for countering illicit finance and economic crime
maintains and delivers the legal and policy frameworks for some of the most important national security and policing powers, in particular investigatory powers, and delivers crucial investigative capabilities, including communications data
facilitates the warrantry for the use of policing and investigatory powers and the oversight of operational partners
coordinates the operational response to a domestic national security incident including by facilitating COBR and authorising military assets during an ongoing terrorist incident
supports sensitive immigration decisions needed as part of a live incident and on a routine basis

makes a critical contribution to harnessing cutting-edge capabilities and building UK cyber power by:

leading efforts to deliver next-generation interception of communications
providing critical investment in science and technology to anticipate the emerging technologies of the future.