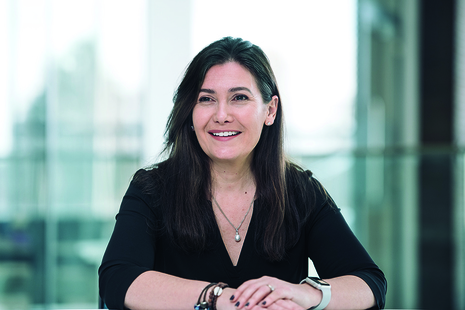 Biography
As Chief Customer Officer at the UK Hydrographic Office (UKHO), and member of the Executive Board, Cathrine leads the global commercial activity overseeing a 300-strong team, across, customer strategy and innovation, product and service development, sales and business development, marketing and channel operations including customer services to deliver marine data solutions that support safe, secure and thriving oceans.
Cathrine is also responsible in leading the UKHO's teams as they deliver the organisation's Public Task of ensuring safety of life at sea and meeting the UK National Security Strategy and defence marine geospatial needs. She represents UK Government at UN-GGIM and is a member of the Geospatial Commission Strategy Group.
Founding her career in geospatial data and technology she committed to the value data and information provide to answering critical questions in global policy development and decision-making. Cathrine joined the UKHO in 2018 after an extensive global career in industry and government across environment, geospatial, technology and data science.
Beyond commercial business her expertise lies in the design, development and delivery of transformative 'critical change' programmes that resolve essential social and environmental issues while effecting economic growth. In 2014 Cathrine led Ordnance Survey's Innovation Programme, in partnership with the Department for Business, Innovation and Skills, launching its 'Geovation' accelerator, to stimulate, enable and grow the UK's geographic information economy.
From 2016, Cathrine was inaugural Director of the South West Centre of Excellence for Satellite Applications at the University of Exeter. Working with the Satellite Applications Catapult, her work has focused the transition of academic research and development to commercial opportunity through innovation. During her tenure, Cathrine secured funding from UK Space Agency for the unique space technology incubation programme 'SpaceTech' in partnership with SETSquared and to provide outreach for the European Space Agency across South West England and Wales. As expert analyst for Resilience, Environment and Sustainability on the South West, Science and Innovation Audit she presented the case for innovation in data-centric science as critical for regional economic growth.
Throughout her career, Cathrine has been an advocate of the importance of data and technological development as a means for sustainable economic growth. In 2016 she was shortlisted for the WISE Bloomberg, International Award for Open Source, for her work facilitating international collaboration and cooperation in environmental data for sustainable development. As Chief Customer Officer at the UKHO, Cathrine champions the role of data science and marine geospatial information in unlocking the opportunities of the blue economy and supporting the safe, secure and sustainable use of our oceans.