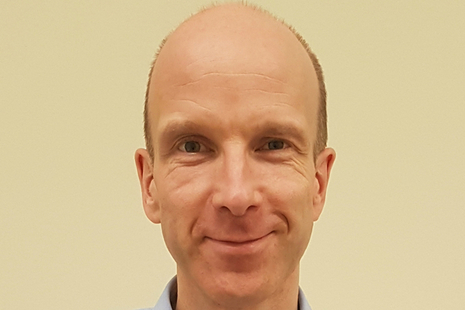 Biography
Ben was appointed Director of Overseas Territories at the Foreign & Commonwealth Office in August 2017. In that role, he holds office as Commissioner of the British Antarctic Territory and Commissioner of the British Indian Ocean Territory. Previously he was the Deputy Director of the Overseas Territories and has worked in the Ministry of Defence and Cabinet Office.
August 2017 to present: Director of Overseas Territories
July 2015 to August 2017: Deputy Director of the Overseas Territories, Foreign & Commonwealth Office
January 2012 to July 2015: Head of Arms Control and Counter Proliferation Policy, Ministry of Defence
September 2011 to January 2012: Interim Head of Defence Reform Unit, Ministry of Defence
2009 to August 2011: Head of Defence Acquisition Reform Team, Ministry of Defence
2007 to 2009: Deputy Head Equipment Scrutiny Division, Ministry of Defence
2005 to 2007: Assistant Head of Operation Policy Division, Ministry of Defence
2002 to 2005: Social Exclusion Unit, Cabinet Office
1997 to 2002: Fast streamer working on year-long roles in the naval staff, nuclear policy, equipment approvals, NATO and European policy, and Afghan operations at the Ministry of Defence
Director, Overseas Territories
The Director is responsible for UK policy towards its overseas territories, with a particular focus on good governance and the rule of law, economic sustainability and international relations.
Commissioner, British Indian Ocean Territory (BIOT)
The Commissioner has the power to make laws for the peace, order and good government of the territory. As with any other British Overseas Territory, BIOT is constitutionally distinct and separate from the UK, with its own laws and Administration. The Commissioner is represented in the Territory by the Commissioner's Representative, a Royal Navy Commander, who carries out the instructions of the Commissioner.
Commissioner, British Antarctic Territory
Administering the British Antarctic Territory, appointing such officers as the Senior Magistrate and Coroner as required and the power to make laws, subject to certain conditions.
Legislation enacted by the Territory is in line with, and implements, international regulations under the Antarctic Treaty System (ie the Antarctic Treaty and its Environmental Protocol, and the Convention on Conservation of Antarctic Marine Living Resources), as well as other relevant international instruments.