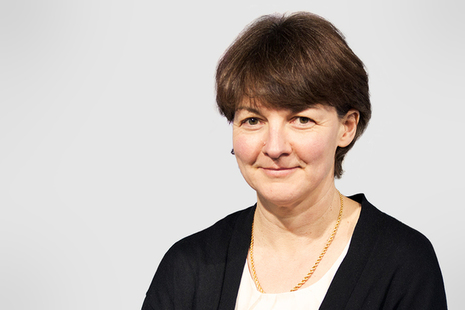 Biography
Angela Morrison has recently joined Cancer Research UK (CRUK) as Chief Operating Officer, where she is responsible for Finance, HR, Technology and Corporate Services. Angela's career to date has given her extensive executive experience of operationally led transformation and business change involving digital and technology across the commercial sector including financial services and retail.
Prior to joining CRUK Angela was Retail, Supply Chain and Technology Director at Debenhams and before that, she had been Chief Information Officer for Sainsbury's and then for Direct Line Group, where she was part of the executive teams that took the organisations through major transformations. Prior to her work at Sainsbury's, she worked for ASDA Walmart for 10 years, where she held director positions in the UK and Europe. These roles included ASDA E-Commerce Director, where she established ASDA's home grocery and online business, and Walmart European Strategy Director.
At both Debenhams and Direct Line she led the development of their corporate social responsibility strategy. During her time at Direct Line and Sainsbury's, Angela sat on the Advisory Board for The Tech Partnership (previously E-skills), working with peers and counterparts in the information technology (IT) service sector to improve IT skills in education and the workplace.
Non-executive Board Member
A Non-executive Board Member is responsible for constructively challenging, and providing guidance and support to, the Executive Board.