The Rt Hon Amanda Milling MP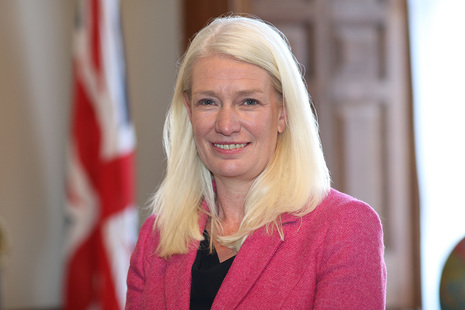 Biography
Amanda Milling was appointed Minister for Asia at the Foreign, Commonwealth & Development Office on 16 September 2021.
Amanda read Economics and Statistics at University College London, graduating in 1997. Before becoming a Member of Parliament, Amanda worked in market research, specialising in the financial services sector.
Amanda was previously Co-Chairman of the Conservative Party and Minister without Portfolio at the Cabinet Office from 13 February 2020 to 15 September 2021. She also served as Treasurer of HM Household (Deputy Chief Whip) from 28 July 2019 to 13 February 2020 and Assistant Government Whip from January 2018 to July 2019.
Amanda was selected as the Conservative MP for Cannock Chase in 2015. Amanda sat on the Business, Energy and Industrial Strategy Committee, Education, Skills and the Economy Sub-Committee before joining the Government.
Personal life
Amanda was born in Burton upon Trent, Staffordshire, close to the Cannock Chase constituency she now represents.
Minister of State (Minister for Asia)
The Minister's responsibilities include:
East Asia (including Great Britain-China Centre)
Australia and New Zealand
Overseas Territories (including Falkland Islands)
economic cooperation and growth
trade
consular policy
science and innovation
devolution
global health
COVID-19
LGBT conference
Parliament
legal issues
Previous roles in government
Announcements