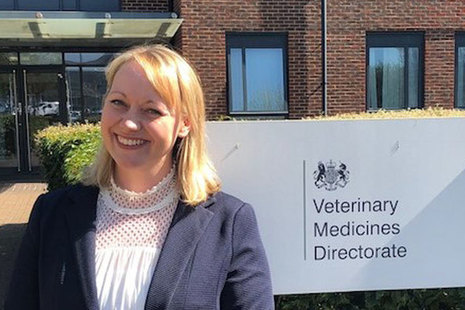 Biography
Abigail Seager was appointed Director of the Authorisations, VMD in May 2018.
Since 2016 Abigail has been Head of the EU Exit and International Office at the VMD. Before this, from 2006, she was Head of the General Assessment and Imports Team.
Her previous roles include: Deputy Head of Fisheries Legislation (Defra), where she led on the establishment of the Marine Fisheries Agency (2004-6), and Senior Policy Officer in the Criminal Justice Fine Enforcement team, Ministry of Justice, where she took the new policy on fine enforcement through to primary legislation (Courts Act Bill) and implementation of the new legislation (2002-4).
Director of Authorisations, VMD
The Director of Authorisations, VMD supports the chief executive officer with the day-to-day running of the VMD and leads on:
assessment of applications, issuing and maintenance of Marketing Authorisation
licensing of manufacturers and wholesale dealers of veterinary medicines
management of the research and development programme on behalf of the policy customer
assessing applications for import and export certificates for veterinary medicines