Details on how to find and apply for tenders with UKCES.
---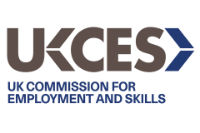 Finding contracts and opportunities with the UK Commission for Employment and Skills
All opportunities over £10,000 will be offered to suppliers either through an existing government contract or by placing an open advertisement on Contracts Finder, this is the government portal for all public sector opportunities.
Previously awarded tenders can be found on the archived UKCES site.
Read our application instructions for tenderers.
Read information for potential UKCES research suppliers (MS Powerpoint Presentation, 2.7MB) including information on the research work and support we intend to commission in 2014-15.
For more information about the tendering process email tenders@ukces.org.uk.
Standard supplier terms and conditions
Read our standard supplier terms and conditions (PDF, 300KB, 22 pages) for more information about our obligations, requirements, termination and confidentiality.
Procurement policy
Download our procurement policy (PDF, 73.2KB, 2 pages) to learn more about competition, ethical standards and legal aspects.