Written ministerial statement on fuel poverty
In March 2012, Professor John Hills from the London School of Economics published his final report into the issue of fuel poverty in which he…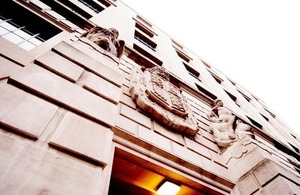 In March 2012, Professor John Hills from the London School of Economics published his final report into the issue of fuel poverty in which he recommended that the Government move away from the current definition of fuel poverty, which he argued was not fit for purpose. At the time we committed to moving to a new framework for measurement and consulting on that approach.
Today I am laying before Parliament a consultation which seeks views on the approach we intend to take.
On the definition of fuel poverty, I intend to adopt the overall framework that Professor Hills proposed in his Review. I believe that this is a better measure of the problem of fuel poverty than the indicator we are currently using because it will allow us to properly understand the problem,  and therefore design effective solutions. By adopting a more accurate measure, this will help us to target our resources at those most in need. 
The consultation also considers the question of implications of a change to the definition for the fuel poverty target which is set out the Warm Homes and Energy Conservation Act. The definition of fuel poverty that we are proposing to adopt is a relative one, while the target is focused on eradication as far as reasonably practicable by 2016. The consultation therefore also seeks views on whether, in changing the definition, we should also seek to align the target with this new understanding of the problem.
Finally, I am also announcing my intention to publish an updated strategy in the New Year, which will set out the final decision on the new definition of fuel poverty, our intentions on the target and will be an opportunity to set out a refreshed plan for tackling fuel poverty, to ensure we the Government is using its resources as effectively as possible.
The consultation will run until 30 November, and I will set out the Government's response with our intention on each of the issues as soon as possible after the consultation has concluded.
Meanwhile we will continue to deliver policies that we know are making a difference, through the Warm Home discount scheme requiring energy suppliers to provide support to low income and vulnerable customers with their energy costs, and the new Energy Company Obligation, which will run in parallel the Green Deal, and is intended to focus particularly on households that cannot achieve financial savings without additional support, including the poorest and most vulnerable, and those in hard to treat homes.
Published 18 September 2012