Press release
Welsh Secretary visits Swansea's Business Success Stories
As part of her continued commitment and support for business growth, the Secretary of State for Wales, Cheryl Gillan today (26 January) met…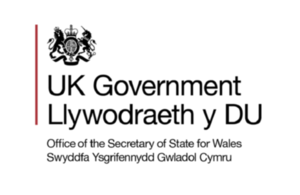 As part of her continued commitment and support for business growth, the Secretary of State for Wales, Cheryl Gillan today (26 January) met with Swansea-based businesses that are making great strides in helping to drive the Welsh economy forward.
During the visit to the city, Mrs Gillan saw first hand how the private sector and entrepreneurs are playing a critical part in creating a stronger, more stable economic environment.
Mrs Gillan first met with Rachel Flanagan, a 24-year-old entrepreneur and director of cleaning company Mrs Bucket.
Ms Flanagan founded Mrs Bucket Cleaning Services at the age of 18, armed with only a vacuum cleaner and some flyers. Today, she employs 80 staff, has 110 domestic clients in Swansea, Llanelli and Port Talbot, over 90 commercial contracts spanning Saundersfoot to Newport, and is aiming to reach a turnover of more than £1m in the next six months. 
Ms Flanagan said: "We have worked very hard to gain very high standards from customer care and cleaning, in both commercial and domestic arenas. I know that 2012 will be a great year for myself, the team and my business."
They met at the Swansea Vale premises of one of Mrs Bucket's newly acquired contracts, Trojan Electronics. The rapidly expanding product repair and refurbishment company recently announced that it is set to create 60 new jobs in Swansea over the next 18 months, and secured a place on the Sunday Times Fast Track 100 list in 2010.
Following the visit, the Welsh Secretary then travelled to Swansea city centre and to the new £25million Urban Village development. Here she met with representatives from Mi-space who have undertaken the work on the project on behalf of Coastal Housing Association. The project has promoted community engagement through providing apprenticeship opportunities, work experience, educational visits and support for charities and local initiatives.
Alan Hope the Chief Executive of the Midas Group (Parent Company of Mi-space) said:
"We are proud to be the contractor on the Urban Village project which is one of the most significant regeneration schemes of its kind in Swansea for decades. Coastal Group's bold vision as a client, combined with the well documented 'multiplier effect' of money spent in construction has created local jobs, sustained the local supply chain and produced a mixed use development that will help regenerate the city centre both now and in the future."
Speaking after the visits, Mrs Gillan said:
"Creating long-term growth and long-term jobs is a key priority for us in Wales, and these businesses that I have met with today wholly embody that vision.  **
**
"Rachael Flanagan is a truly inspirational woman. Her entrepreneurial spirit has allowed her to cultivate what was once a one-woman show into a highly successful and thriving company.  Her many awards and accolades are testament to her strong credentials as a businesswoman, and she deserves all the recognition that the business world is bestowing upon her. 
"It was also wonderful to meet with Trojan Electronics at their impressive new premises. They are playing a vital role in creating and sustaining jobs through the continued expansion of their company.
"I was hugely impressed to see how much of an impact the new Urban Village development has had on the regeneration of the city centre. It is a great example of how a business can really engage positively with the community through providing job and learning opportunities.
"There is no doubt that we are in difficult economic conditions. However, these businesses have rolled up their sleeves and have demonstrated that there is real scope to be entrepreneurial, to expand their existing offer and, more importantly, to create sustainable jobs in Wales. Their drive and determination is to be applauded."
Published 26 January 2012