Press release
Welsh Secretary in starting blocks for the London Marathon
Alun Cairns prepares to run his seventh marathon in the capital city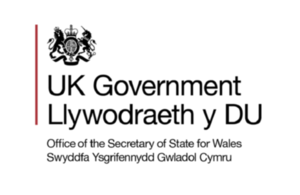 Secretary of State for Wales Alun Cairns is gearing up to run the London Marathon for the seventh time this Sunday (22 April).
Mr Cairns crossed the finish line as the fastest Cabinet Minister and second fastest Member of Parliament in last year's race, completing the 26.2 mile course in 3 hours 36 minutes.
His personal best time of 3:28:02 in 2016 placed him in seventh position on the list of all time fastest MP runners.
This year the Welsh Secretary will be raising money for the NSPCC Wales and Atal y Fro, a women's aid charity dedicated to the elimination of domestic violence.
Alun Cairns said:
I am always inspired by the reasons why people decide to put on their running shoes and tackle one of the most famous courses in the world.

Whether it is setting a new personal best, raising money for a charity close to your heart or remembering someone special, it is always something to keep you motivated through the hard months of training and to get through the mental and physical pressure of the race itself.

I look forward to joining the thousands of runners of all abilities taking part to raise money for two worthy causes, hopefully with some sunshine along the way!
Notes to editors:
ENDS
Published 20 April 2018