Watch National Information Board leadership summit live online
Simon Stevens, Chief Executive of NHS England, will give the keynote speech.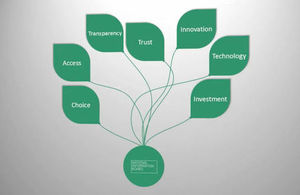 The National Information Board is holding its quarterly leadership summit at the King's Fund Digital Health and Care Congress 2015 on Wednesday 17 June.
The meeting will see colleagues from across the health and social care system share proposals for delivering the transformation through technology set out in 'Personalised Health and Care 2020'.
Watch the summit by livestream from 1.15pm on 17 June.
You can also join the conversation on Twitter using the hashtag #health2020
Published 16 June 2015