News story
Watch National Information Board Leadership Summit
NIB Leadership Summit at Health and Care Innovation Expo 2016 will be streamed live online on 8 September.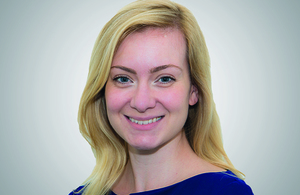 The Summit will take place between 10.00am and 12:30pm, at Health and Care Innovation Expo 2016 on Thursday 8 September.
You can watch it live online and join the conversation on Twitter by following @Health_2020 and using the hashtag #health2020.
Following the Board meeting there will be a public Q&A session from 12:30pm until 1:15pm. This will be an opportunity for observers at the meeting and viewers of the livestream to ask NIB leadership members questions. You can tweet your questions to @Health_2020 and use the hashtag #health2020.
Public Health and Innovation Minister Nicola Blackwood will deliver a keynote address to the NIB. The Leadership Summit will mark the end of Professor John Newton's tenure as interim Chair of the NIB, handing over to the newly appointed Chief Clinical Information Officer for the health and care system, Professor Keith McNeil.
The meeting will hear updates on the portfolio of digital delivery programmes and on the current NIB work, including the clinical vision, patient vision and the progress from the recent working groups. It will also hear from a GP and a patient with personal experience of delivering and using online services.
Published 7 September 2016