News story
Warning: Intellectual Property Office alerted to new renewal scam
Intellectual Property Office alerted to new UK patents and trade marks renewal scam.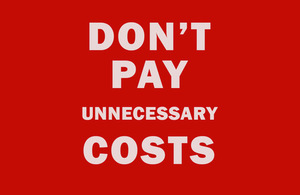 The Intellectual Property Office (IPO) has been made aware that a Latvian company was planning to use the IPO's own trading name on renewal "reminder" letters asking for money for renewing UK patents and trade marks.
The IPO is sending a warning to all patent and trade mark owners who are due to renew their patents and trade marks in the coming months. We ask all such rights holders to be vigilant.
Misrepresentation to our customers will not be tolerated. The IPO will continue to work closely with enforcement partners until those responsible are stopped.
If you have received correspondence that you believe to be suspicious please report it to Action Fraud using this online reporting tool.
Published 2 December 2015