News story
Warm Front scheme reopens
From today, householders who struggle to heat their homes can apply for help under the reopened Warm Front scheme. Warm Front will provide …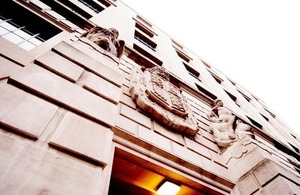 From today, householders who struggle to heat their homes can apply for help under the reopened Warm Front scheme.
Warm Front will provide assistance to more than 90,000 of the poorest households over the next two years, helping householders to install heating measures and insulate their homes.
Energy and Climate Change Secretary The Rt Hon Chris Huhne MP said:
"We have improved the Warm Front scheme so it's better targeted at those who need it most, helping around 90,000 households over the next two years.
"Next year we will be launching the Green Deal, the government's national overhaul of home energy efficiency, which will provide extra help to vulnerable households."
Following a recent consultation, the scope of Warm Front has been revised to better focus support on low income, fuel poor households. Eligibility will now be based on a combination of income related benefits, mirroring those used to identify Cold Weather Payment recipients.
Household thermal efficiency will also be taken into account when considering applications. This will ensure those in the most energy inefficient homes will be targeted for help under the scheme.
---
Notes for editors
For details on eligibility and how to apply, visit: www.direct.gov.uk/warmfront
As part of the Spending Review, the Government committed to continue to fund a smaller, targeted Warm Front programme and associated activities for the next two years, with £110m available in 2011/12 and £100m in 2012/13.
The Government response on Warm Front eligibility criteria is available on the Warmfront consultation page of the DECC site.
Further help for the most vulnerable:
• Energy suppliers are obliged under CERT to help the most vulnerable households install energy efficiency measures. The government has already taken steps to ensure this work is better targeted.
• The Green Deal, to be implemented from 2012, will enable people to pay back the upfront costs of energy efficiency measures through the lower bills that will result. Under the new Energy Company Obligation (ECO) energy companies will be required to focus their assistance on low income and vulnerable households as well as those in hard to treat properties which cannot achieve financial savings without a measure of support, helping them manage their bills for the long term and heat their homes more affordably. The ECO will replace CERT and CESP when the Green Deal becomes available.
• Under the new Warm Home Discount scheme pensioners on Pension Credit Guarantee Credit only will automatically receive annual rebates of at least £120 off their electricity bills, with some support available for other groups too. The Warm Home Discount replaces the previous voluntary agreement with energy suppliers which ended in March this year.
The Government has asked Professor John Hills to conduct an independent review of the fuel poverty target and definition. The review is looking at the issue from first principles - what causes it, its effects, and how best to measure it. If appropriate based on initial findings, the review will identify and consult on options for alternative definitions and associated forms of target.
Published 14 April 2011