World news story
Want to contact UK Visas and Immigration?
We offer a number of convenient ways for you to contact us about your visa application through our International Enquiries Service.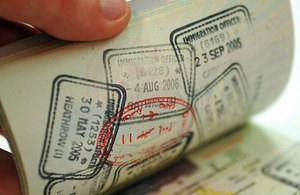 Information on how to contact us can be found here.
If you choose to email us using the online form we will respond to your enquiry within 1 working day. Alternatively you can call us on the number provided on the website. We can accept calls in either English or Arabic.
Please note that whilst contacting us by email is free of charge, there are additional charges for using our telephone service. Full details can be found here.
If you direct your enquiry anywhere other than to our International Enquiries Service you will not receive a response.
The UK Visas and Immigration international enquiry service is provided by HGS UK on behalf of UK Visas and Immigration. Please be aware that enquiry service staff do not play any part in, or influence the outcome of any visa application.
Published 29 October 2014