World news story
China v Wales travel advice: China Cup 2018
Travel advice for Wales fans travelling to Nanning, Guangxi Province, China for the 2018 China Cup from 22 to 26 March.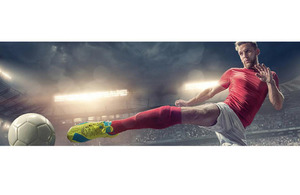 Advice for Wales fans travelling to Nanning, China for the 2018 China Cup, which begins with a semi-final match against the Chinese national football team on 22 March 2018
Fixture: China v Wales
Date: Thursday, 22 March 2018
Venue: Guangxi Sports Centre
Kick off time: 7.35pm
Wales will then play either Uruguay or the Czech Republic in Nanning on 26 March (kick-off time TBC).
As well as this advice, check out our travel advice for China
Passports and visas
You need a visa to travel to China. If you are entering China on a visa (or are exempt from one) your passport only needs to be valid for the duration of your stay. If you are in transit and want to apply for a temporary entry permit your passport must be valid for at least three months.
Your European Health Insurance Card (EHIC) isn't valid in China, so travel insurance is essential, even if you're only going for one night. It could save you a lot of money if you get into difficulties.
Keep your passport safe, make sure it is not nearly full or expired, fill out the last page (emergency contacts), take a photo of it and keep it in your phone, and carry a hard copy of the data and visa pages with you at all times.
If you lose your passport, you'll need to get an Emergency Travel Document from the British Consulate-General in Guangzhou. You will need to obtain a police report, travel to Guangzhou, present all the required documents and pay a fee before it can be issued – it is not a straightforward process. If you lose your passport, call 020 8314 3000 before you leave Nanning.
Tips
Obey Chinese laws, regulations and instructions from local authorities. Call 020 8314 3000 if you are arrested. But note that the British Embassy cannot get you out and you may be held for some time.

Avoid unapproved public gatherings or demonstrations. They are closely monitored and there are sometimes mass arrests. Also note that displaying political messages in public is prohibited.

Register your place of residence within 24 hours of arrival at each destination in China, as this is a requirement under Chinese law. Chinese authorities enforce this requirement with regular spot-checks of foreigners' documents. If you are staying in a hotel, registration is done on your behalf as part of the check-in process. If you are staying somewhere else (for example, with family or friends), you must register yourself at the nearest police station and obtain a "Registration Form of Temporary Residence for Visitors". Failure to register may result in heavy fines being imposed and you may not be able to leave Nanning.

Leave China before your Chinese visa expires. You must apply for the extension of your visa before its expiry date if you intend to stay longer. Failure to do so can incur a severe penalty.

Have alternative ways to keep in touch with your family and friends back in the UK. Most foreign social media platforms (e.g. Gmail, Facebook, Instagram etc.) do not work in China. Although many people use VPNs, these can sometimes be blocked. To call the UK from China, dial 00 44, then the UK number without its leading zero.

Ask for a receipt from taxi drivers so your belongings can be retrieved if you leave them in a taxi.
Contact the British Consulate-General in Guangzhou
British Consulate-General Guangzhou 22/F Guangzhou International Finance Centre 5 Zhujiang Road West, Zhujiang New Town Guangzhou 510623 China
Telephone +86 (0)20 8314 3000 (also for out of hours emergencies)
Office hours: Monday to Friday: 9am to 12.30pm and 1.30pm to 5pm For more information please visit British Consulate-General Guangzhou website
Emergency services information
110 (police), 119 (fire), 120 (ambulance), 122 (traffic accidents)
Further information
FCO Travel Aware Video (for downloading)
Published 12 March 2018